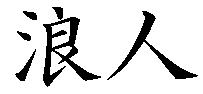 Boyd Roberts

Even rounin need to survive or Will Do TCP/IP For Food or ammo or write The Death of Software or flog Plan 9 stuff.


---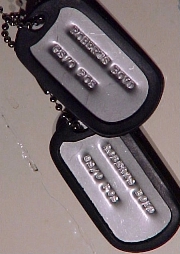 Old Shand, Bruce, others and myself have sabred the odd bottle of Champagne.
I do stuff with UNIX (even Ninth Edition which is rare), Plan 9 and the net; kernel/user-mode development, systems/network admin, security and consultancy. For my sins, I live in Paris. How I got here was because of PRL and the ops manager wrote me a reference.
Even wandered up to OMAHA Fox Red in 2004.
Here are some of the work related things I've done; some of which include a persistent object server, based on standard SQL RDBMs, written in Python, with soft, real-time query and modification updates.
I know some stuff about Plan 9 and I used to use it to read my mail, with the obligatory 50's Style Rock 'n Bowl Bowling Shirt [front]. It was a bit sad to have to use telnet, mace (an MH like mail user agent I once wrote), sam -d and a Securenet key, but I can cope with that. I write my HTML with sam and then FTP it to where it has to go ... like Russia.
I've been known to yo-yo, blog and wear a suit, but I've never written any XML.
I'm a Richard Clapton fan too, even at Epernay [an object lesson in not printing digital photos as physical photos and then taking digital photos of them].
His new album album Diamond Mine is a gem.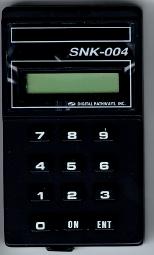 Given I've used a Securenet key I guess you could say I know something about network security. In 1995, when I got bored, I implemented DES (with a trivial Plan 9 authentication interface) and MD5.
Where is that data? Where is that Eddie? But rob said think of Berkeley.
Of course, who can forget HG Immortal Nelson and Rampaging Roy Slaven and their T-shirt and collar shirt?
The view from Insultant.net.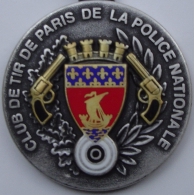 Sometimes you just gotta loose off some 9mm rounds, with the right tools or newer ones.
I'm a member of La Fédération Française de Tir and I shoot at Le Club de Tir de Paris de la Police Nationale.
Here's the last target I shot.

I'm a bit of an aviation nut and would like to get my rotary wing licence, but that's a long term plan. Nevertheless, I've been to the Paris Air Show [Le Bourget] a bunch of times and once to Fighter World in Oz.

Is that enough Fear and Loathing, before we get to Barstow?

---

Shitlist
Just who's on my shitlist?

---
Code
Yup, sometimes you just gotta write some code.

And sometimes it requires kernel hacker's Jack Daniels.
---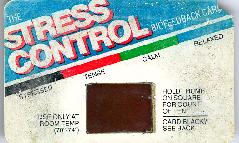 Bad Craziness
``Acts of sheer stupidity, we hit it hard.'' -- Scatterbrain

---
Get In The Ring
``There's nothing wrong with shooting, just as long as the right people get shot.'' -- Harry Calahan
---
Grins
Hell, it was just for grins ...
---
This site best viewed with the Mark 1, Rev 0, Eyeball.
---
© 2005 Boyd Roberts: boyd@insultant.net